What Are Lead Reels?
Lead reels are always helpful in organizing your work area; it allows you to consolidate the wires, cables, and cords of different types at one place.
Not only it helps you in easy storage, but it also makes it easy to transport the equipment without getting any damage.
An organized and maintained work area allows you to focus entirely on your work, and thus it helps in improving efficiency and quality.
No matter the type of work you are doing, a neat and clean workplace and attention to detail is what enhances the quality of the work.
Welding Lead Reels
In the case of welding, you need extreme care and attention at all times while performing the process as welding is a complete physical job, and a slight mistake can cause massive damage to the work.
The welding process involves several wires, cords, and hoses, of different types; they often get interweave and cause tripping or fire.
The worksite becomes chaotic and increases the probability of risks and hazards. More importantly, when the welders are working in a small area, they need to be more careful about it as they can easily and quickly get their foot twisted in the wires.
Therefore organizing these cables and wires is extremely important for performing the welding process.
To solve this issue, welding lead reels are used, which are specifically designed for this purpose, but it comes with another problem.
The welding lead reels available in the market are not made with good quality material; they did not last long and are much expensive.
You will see an extensive variety of welding lead reels available, still, quality material is difficult to find, welding wires and cables are costly, and you will want to keep them safe and organized in a proper way.
As you are here, this problem is going to be solved here as we are going to present you with a comprehensive guide to making your own welding lead reels with easy to follow instructions.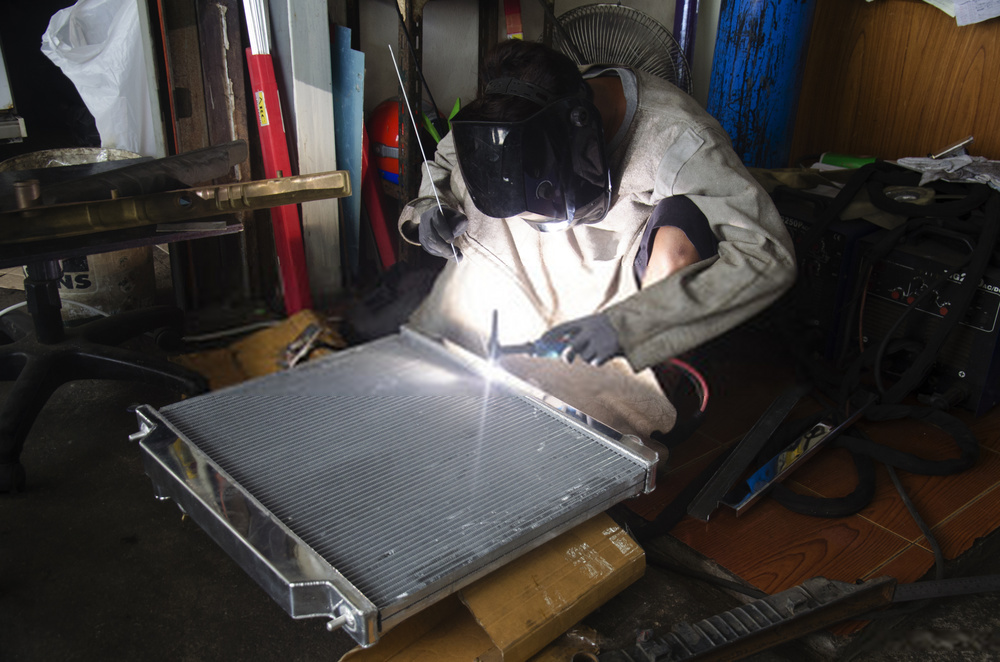 Make Your Own Welding Lead Reel
By making your own welding lead reel, you can customize it according to your requirement, can make appropriate changes in the design, and can use long-lasting and high quality material.
It does not take much time to make your own welding lead reels; plus, you will save a lot of money and resources by building a welding lead reel yourself.
Let's move on to the steps to make your own welding lead reels. The first in this process is to gather the required tools and equipment; for making a standard size welding lead reel, you mainly need wooden or metal plates, a rod, drill machines, and some nuts, bolts, and screws.
Safety is very important at all times; therefore, it is necessary that you follow the essential safety protocols. You can start building the welding reel once you feel ready for it.
Before starting, it is preferred to make a design or a rough sketch of the reel so that no mistake is made while making it and we get the best output result.
You can select the appropriate dimensions and make amendments to the design before actually starting to build it. Eventually, it will save your money and resources, and in the end, you will get the perfect welding lead reel.
Start making from the base by taking a steel plate; what you need to do is drill holes in it; keep in mind the size of tie bolts and dowels you are going to use.
Take another steel plate and do the same process; the plates must be of the same size and shape. Once you have drilled holes in both of the plates, now you need to connect the plates with the rod. Place the steel plates on the sides of the rod and joint it together.
Here you can use the welding machine to weld the plates and the rods, or you may also use the bolts and screws to fix the plates with the rods; for this, you will need to drill the holes in the rod as well. Choose any method you are comfortable with and can do it without any problem.
Once you have completed this process, you are done with the tricky part, and now you just need to place the rim in the desired position and weld it with the lead reel post. Make sure that the joints are appropriately linked together.
Here you go; you have successfully made your first welding lead reel with your own hands in no time. It is completely ready for the use and to make your work life comfortable, easier, and organized.

Conclusion
Although the process of making your own welding lead reel is simple and straight, the homemade or manual welding reel is not a preferred choice for professional use; however, it is suitable for beginners and as well as for use at small workshops, home garage, and projects.