Iron is one of the most important and most common metals found on earth. This element's properties and features make it the most used element and is often combined with other elements to form a different material.
There are uncountable uses of iron, especially where strength is required. Iron in its pure form is very soft, but it can become the strongest when combined with other elements.
What is Wrought Iron?
When we combine the two elements together, we call it an alloy. In the case of iron, we have many different iron alloys that are used for a wide range of sectors and applications.
The most common iron alloy you may have heard about is steel; the steel is formed when the iron is combined with carbon.
Similarly, wrought iron is a form of an iron alloy and contains very less amount of carbon in it. Wrought iron is also referred to as mild steel or low-carbon steel.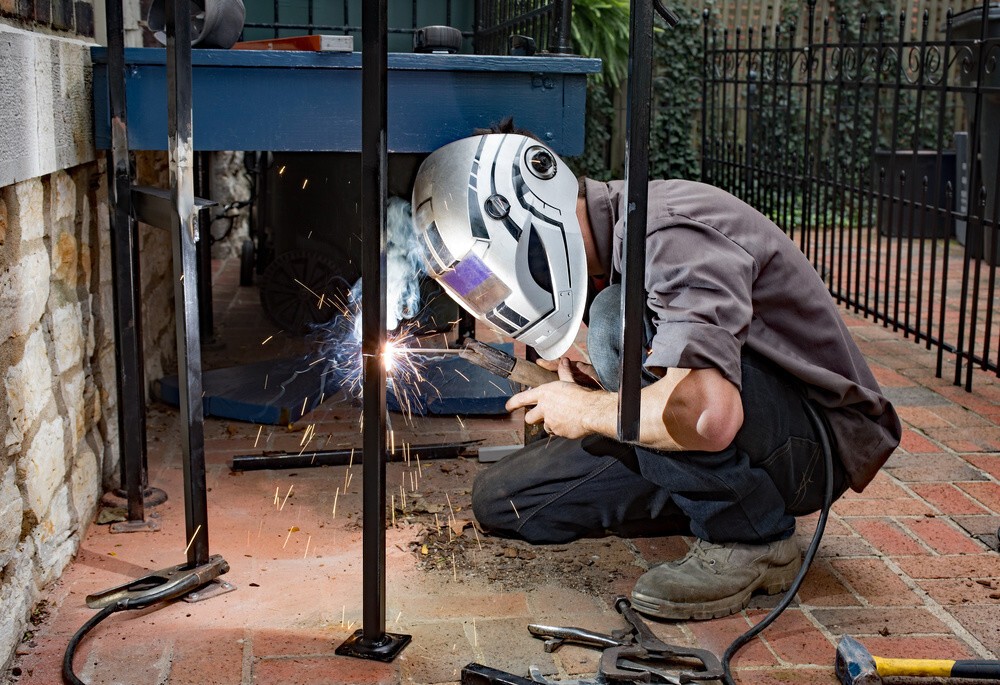 Common Properties and Uses
Wrought iron is malleable, which means that the wrought iron is an element that has high pliability and tensile strength by heating; it can be rolled, converted into different shapes without any cracks.
It is also ductile, tough, magnetic, and corrosion-resistant. These properties are important and taken into consideration for manufacturing and production, mainly in civil engineering.
Wrought iron properties make it suitable for use as decorative items, gates, railings, nuts, engine bolts, and other such general applications. Wrought iron products last longer as compared to others and are more resilient and durable.
You can see several objects made of wrought iron around you, and it hurts if they get damaged or cracked. Usually, people refer to welding when it comes to joining two metals together.
Wrought iron can easily be welded, but the presence of oxygen or oxide may affect the overall results and performance. Repairing the wrought iron products becomes difficult.
Therefore, in this article, we are going to provide you a solution by which you can repair the wrought iron applications without the use of welding.
Wrought iron items or products need to be repaired over time; it can rust, lose, or can get cracks in them, and depending on the kind of defect, and it can easily be repaired without welding.
Let's Begin the Process
So the first thing you need to examine is the kind of fault the product has, and then proceed accordingly. The common defects are given in this article below, go through them, and fix your product as per the requirement.
All methods require you to follow safety protocols to keep yourself safe from any accidental hazards. Especially keep wearing the good quality work gloves all the time while performing the process.
1. The first defect we normally see in the wrought products is that it loose and become movable. If this problem persists, you can follow the below-mentioned process.
Normally the products are attached with the help of screws and bolts; you need to check out the loose nuts and try to tight them manually with your hand. You may also use the screwdriver, and if it is not solved, you may use the new bolts and nuts.
Sometimes the place becomes rusty, and you cannot tighten the bolts. Here you need to apply penetrating fluid or oil and leave it for a few minutes, and it will help you to tighten the bolts easily. You may use slightly larger nuts and screws if needed.
2. The other major problem we face is rusting. It should be patch-up as soon as you detect it before it spreads all over.
Once you see the rusting part, you need to see whether you need to cut it from the piece or you can fix it without removing the damaged part. If it is a small portion rusted or it started rusting for a few days, it can be fixed without removing the affected part.
For this process to start, you need a steel wire sponge to clean it properly; after that, apply a rust converter or remover, which also helps to prevent further rusting. Once it is dried, you can apply spray paint over it to make it look attractive.
3. The other main problem occurs when the product is broken or get fractured. No need to worry about it, as it is also very easy to solve this problem.
For this, first, you are required to clean the ends of the wrecked pieces. Make sure to remove the paint and dirt clearly. You can use a wire sponge or sandpaper for cleaning the parts.
Make sure that you are taking care of the safety protocols and following the standard procedure while doing this process.
We will use the epoxy resin to resolve this issue. You can easily get good quality epoxy resin from your nearest store. Mix it well as prescribed on the package, you will get clay-like material in your hand.
Now you need to apply the solution on the edges and surface of the broken pieces and secure it with clamps for a few minutes. For effectiveness, apply the epoxy solution on the outer parts of the joints and leave it to dry.
Carefully apply the solution and check if you have not missed any portion left. Check it after approximately 24 hours, and you will see that it is fixed accurately. You may wipe out the surface to remove the excess epoxy solution, and you may also paint over it to look good.
You have successfully made it and has fixed the wrought iron without welding. It is a simple procedure with easy to follow instructions, and hiring a repairer will cost you a lot of money. After going through this article, you can repair any item it yourself without facing any problems.